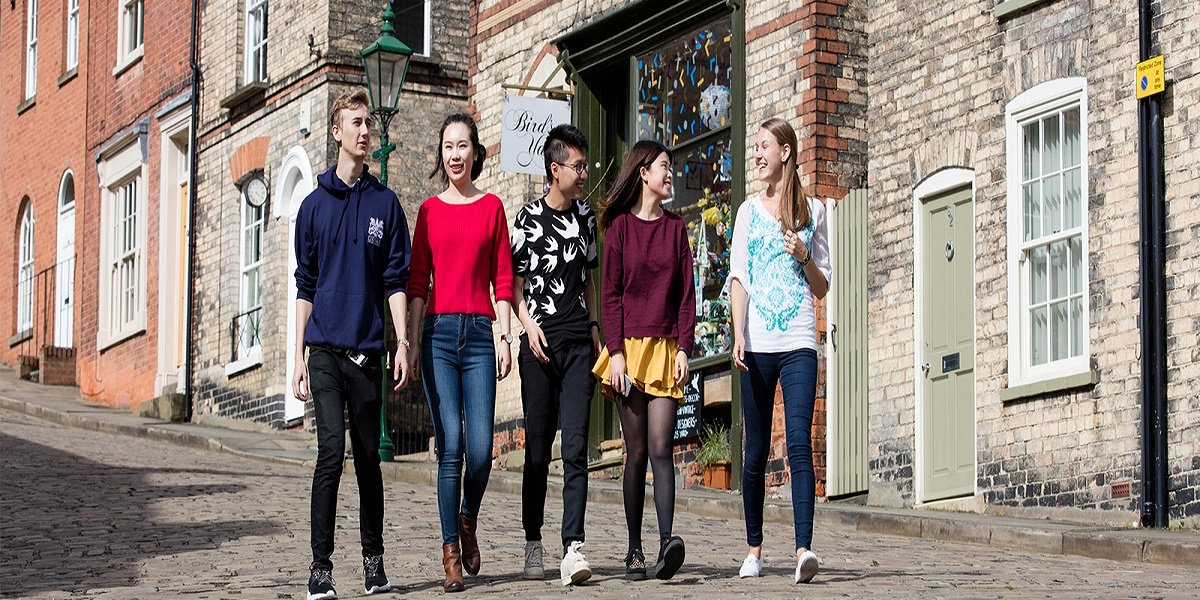 The biggest concern of students who are getting ready to land in the UK for their education is what they will do once they arrive here and where they will live. Finding accommodation can be the most stressful part of moving abroad as for most of the students, it is the first time that they are traveling along and arriving in a new place they will be living in for the next few years. As told by coursework writing services, students who are wise start searching as soon as their admission is confirmed. Even if they are unable to decide where they will live, at least they will have a good idea of what they will be doing and how they will manage.
Students must understand that they need to get the right combination of location, price, and great flatmates to live comfortably and focus on their studies without preparing to move and hunting for the right place. However, in most of the cases, with so much going on from the university application process, last-minute preparations, and buying airplane tickets, accommodation can be the list on students' minds and they end up forgetting all about it till they the last minute.
The good thing about it is even if it gets late, finding the right accommodation facility for foreign students is not as tough as it seems to be. All it requires is some focus and research and students can look forward to making the UK their home for a few years most comfortably. This article discusses some of the best options for students that will help them find the best place to stay in the UK.
Read More: How to Analyze Different Companies With Their Size and Scope?
Halls Of Residence:
Halls of residence is the British way of calling student housing or student dormitories. There are two types of halls, the ones offered by the university and private ones that are located outside the campus.  These halls usually consist of 5–10 rooms on one floor, with a kitchen and living room or any other type of common area that is shared by the residents. Most of these rooms have either their own bathroom/toilet or the students have to share it with the resident next door.
There are plenty of room types students can choose from, single room, double room, or deluxe room, depending on their budget.  The good thing about staying at halls or residents that only students live here so making friends with mutual interest is a good possibility. If these halls are located inside the campus, students can also save time and money reaching the campus and enjoy an easy life.
Private Accommodation:
For students who prefer their privacy and can afford to pay for it, private accommodation is also a good option. Students can look for private houses or flats during the summers when students go home after exams and can find the best place to suit their need and budget. Students can either live with their friends or they can live separately and find a place near their university. Several websites make this task easy for students and they can find whatever they are looking for from a flat to a house and a single room to a double room. Students must understand all the pros and cons when they choose accommodation in the UK as they are new to the country and must learn about the rules and laws when renting a place.
Read More: Top Tools That Can Help Students for Annotated Bibliography
Along with a place to live, they will also require some stuff to live comfortably even though most of the accommodation comes equipped with necessities. Students must search in the right places; they can also seek help from real estate agents who will provide them good advice and help them search for the right accommodation without wasting time or being ripped off. They need to understand that as they are coming to the UK for study, they must see if they will get a peaceful and comfortable environment so that they can continue to study without any interruption.
Many students prefer to live close to their college or university and this is a good option but it is not a good choice in every case especially in the case when students have a limited budget. The students need to balance cost, quality, and convenience especially in big cities where accommodation is expensive. It is necessary to think about issues such as the location of the accommodation they are considering as well as shops from where they can purchase items of daily use, friends living nearby, places for socializing as well as a safe environment.