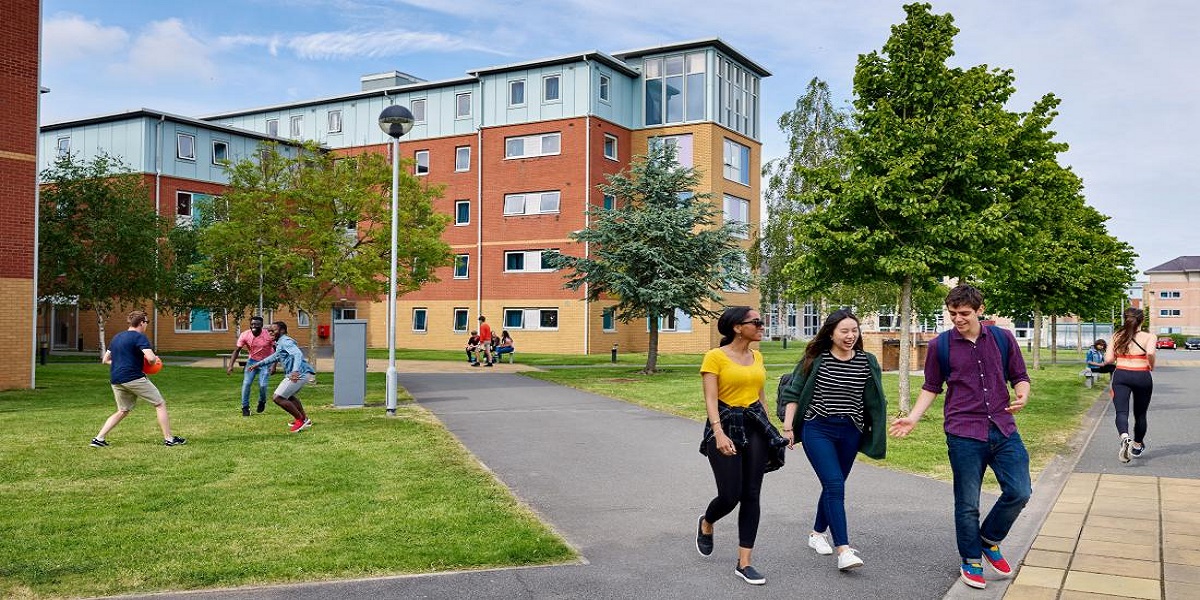 Education is the most important part of one's life. Without having a good education you can't keep balance in your life. Nowadays without education, you can't achieve your goals, you can't live a good life, and you can't get good jobs, so on and so forth. Education is vital for every person around the world. The world is getting advanced day by day and you must get educated to keep yourself up to date. Some people think that getting an education is enough, but they must know that getting an education from the best educational system is very important. There are so many places for education, but their educational system is not worth it. So many countries are taking incentives to make their education system up to the mark. Students who get their education from lower educational systems can't move forward with the world. So the government of every country must provide the best educational systems to their nation.
5 Top And Best Education Systems In The World:
The top education systems help the individual to get their basic understating of different roles in society. Every country has a different level of education system as compared to the other. Henceforth, in this article by top assignment writers in UK, you will learn about the 5 different and best educational systems of the world.
Finland:
Finland is considered one of the most advanced, innovative, and progressive countries in terms of education systems around the globe. Researches show that Finland has outstripped the educational level of the United States of America. It beats the United States in different fields of education like science, reading, mathematics, etc. Basic education is very important in this country and it is designed according to the interests of students. The design includes: learning through playing games and music. Students are provided with free sleeping time and meals in the early schools. The teachers in schools are well-educated and have masters or equivalent degrees in the basics education to teach the children. Those students coming from the EU, European countries, and Switzerland, etc. is not supposed to pay their Tuition fee in their universities of Finland. Also, the higher education Universities in this country are divided into two main categories that are traditional universities and applied science universities.
Denmark:
Denmark is another well-known country for its best education system. So many studies and researches show that since middle age, Denmark is working to improve its educational system. Before its educational learnings were about Philosophy, Latin and Greek but know these educational systems are well-rounded like business, and arts, etc. The government of Denmark is taking good invectives and investing 8% of its budget on education. The most amazing fact about its educational system is that early education for students is free. They can get free education till they turn 16 years old. That is why the literacy rates are high in Denmark because of the good education system. And they provide health education to their students in every university separately.
South Korea:
It is one of the best countries for the best educational system around the world. The educational system has given great importance in South Korea. Education is the highly-valued at this place. There are different levels of education in South Korea: first is a public school that is divided into 6 years of early education, these six years further divided into two parts that are: three years in secondary school and three years in the academic or vocational school. Students are given free choice to select their subject according to their interests. In this country, students love education because of the best education system. They take their education seriously and work hard to achieve high grades.
Sweden:
This is another very famous country due to its best education system in the world. The population in this country is very less. The citizens are well managed and the literacy rate is almost 100% in this country. Students all around the world travel to Sweden due to its best higher education system. Sweden's educational systems have not only focused on general academic courses and degrees, but also professional and vocational fields of study like medicine, law, and engineering, etc. The Swedish educational system is well-managed and pleasant for foreign students. This is a highly reliable and advanced country due to its good education system. Foreigner students enjoy their studies in this country. Sweden is quite a lower-ranked university from 2015 to 2016, but in the last decade, it has taken a good place in the higher-ranked universities of the world due to its best education system.
Canada:
Last but not the least; Canada is ranked as the best place for its educational system around the world. It has the best higher education system for the students. The quality, equality, and flexibility in the education systems of Canada are very famous around the globe. There are two most prominent languages best known in Canada. These languages are French and English. In Canada, there are so many well-reputed and reliable universities that provide students with different levels of education. They help students to enhance and improve their study skills and knowledge accordingly. This country was not given much importance, but due to the development in the educational system, it has taken higher in the top-ranked universities of the world.
Also Read This: 5 Top Ways to Prepare Your Mind for Effective Studies
Conclusion:
To conclude, there are so many low-level educational systems in different countries that must be taken under good process. On the other hand, there are best-ranked educational systems around the world. The best educational systems produce the best people. These people can change the economic level of the country while working on a different new project because of their good educational background. So, the government of every country needs to build the best educational systems for the best future of their country. The above-mentioned educational systems are a great example for other countries in terms of education.